Aliwan Fiesta 2023: The eve of excitement for the grandiose feast in the country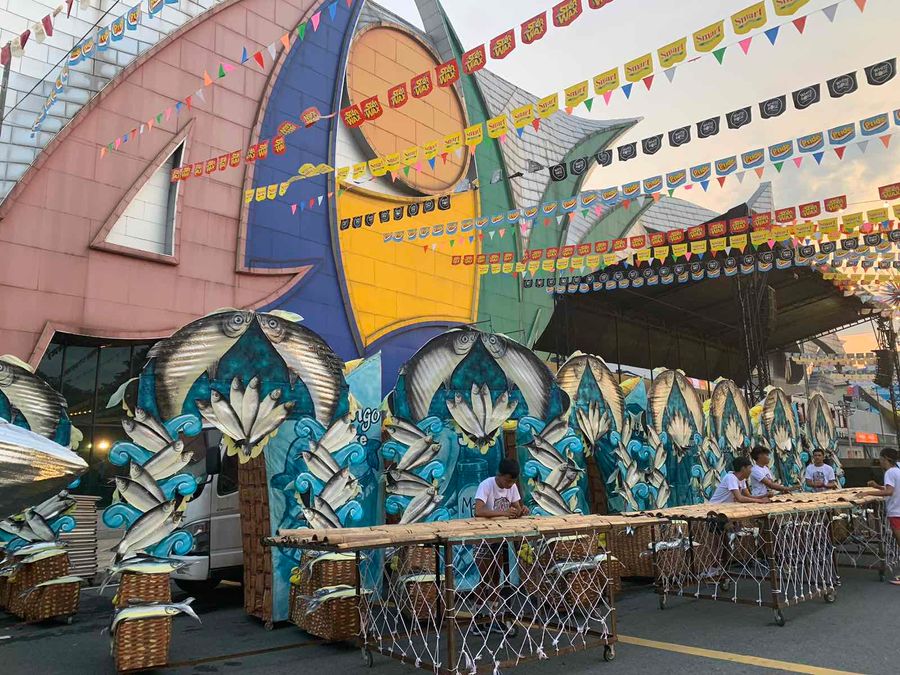 The grandest return.
The preparation for the highly anticipated Aliwan Fiesta has begun. Rain or shine, day and night, the organizers and staff work unstoppably to bring you an extravaganza like no other. Currently, the vibrant Filipino tradition of cherishing festivities is evident as the streets of CCP Complex comes alive with a delightful display of colorful banderitas and banners proudly showcasing the logos of participating brands. Aliwan Fiesta's generous and ever-supportive partners may not be physically present but they do not stop on giving us the best help we could possibly get. So let us give them the ultimate acknowledgment. We have Pride, Unique Toothpaste, Smart Dishwashing Paste, Star Wax, Charm Fabric Conditioner, Shield Bath Soap, White Rose Papaya, Embassy Whiskey, Dunkin', Rexona, Sunsilk, Asian Institute of Computer Studies, Bayview Park Hotel Manila, Summit, and Absolute. We give gratitude for their unending and unwavering aid to succeed with the preparation of this glamorous event.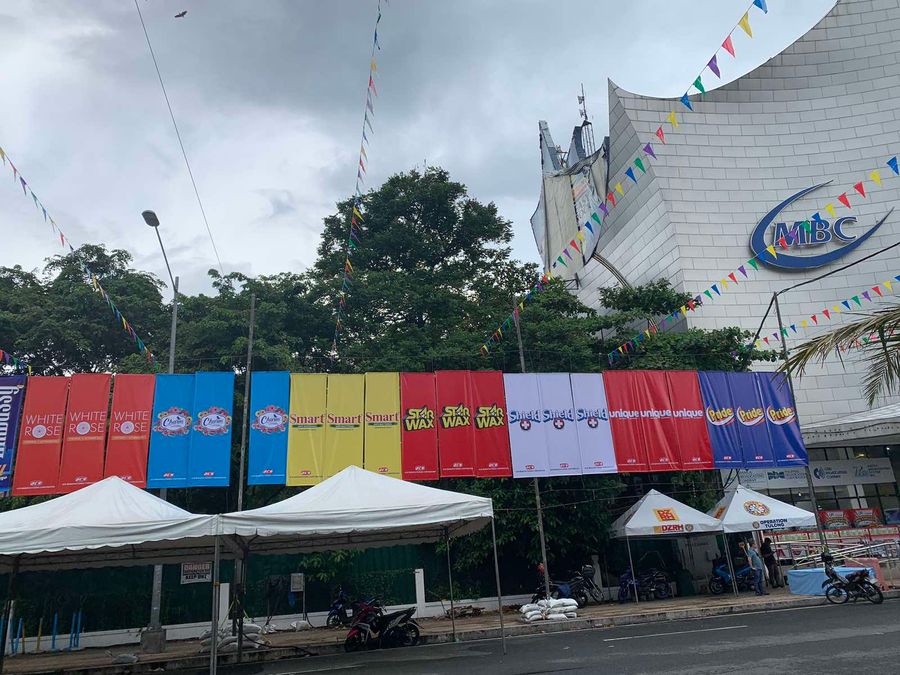 Something's buzzing!
Booths are finally up for your added excitement as the Shopper's Bazaar awaits you. Explore them with your interests at hand. Different merchandise items are set and you can get them with prices suited for your budget.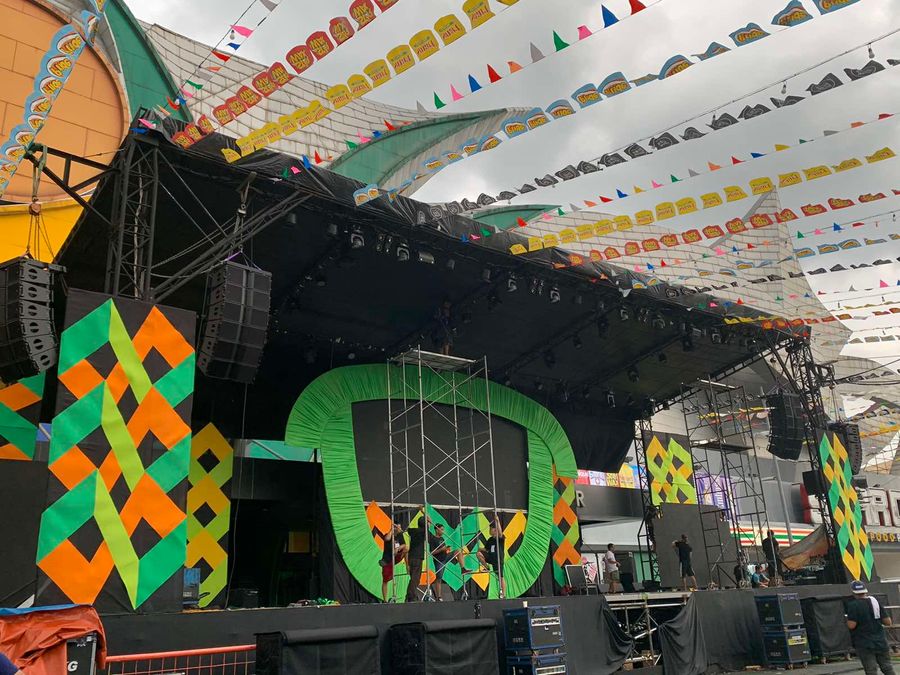 The stage is set.
Let us all face it, no big event is truly rocking without an astonishing stage. It is the telltale sign that something awesome is about to go down, especially during the wild fiesta season. And guess what? The stage for Aliwan Fiesta is already set and waiting for action right in front of the iconic Aliwan Theater. Prepare to witness the long-awaited celebration we have been looking forward to, as it makes a grandest return to the ground at the CCP complex. We are all thrilled to see what awesomeness is going to unfold on stage from July 13th to 15th!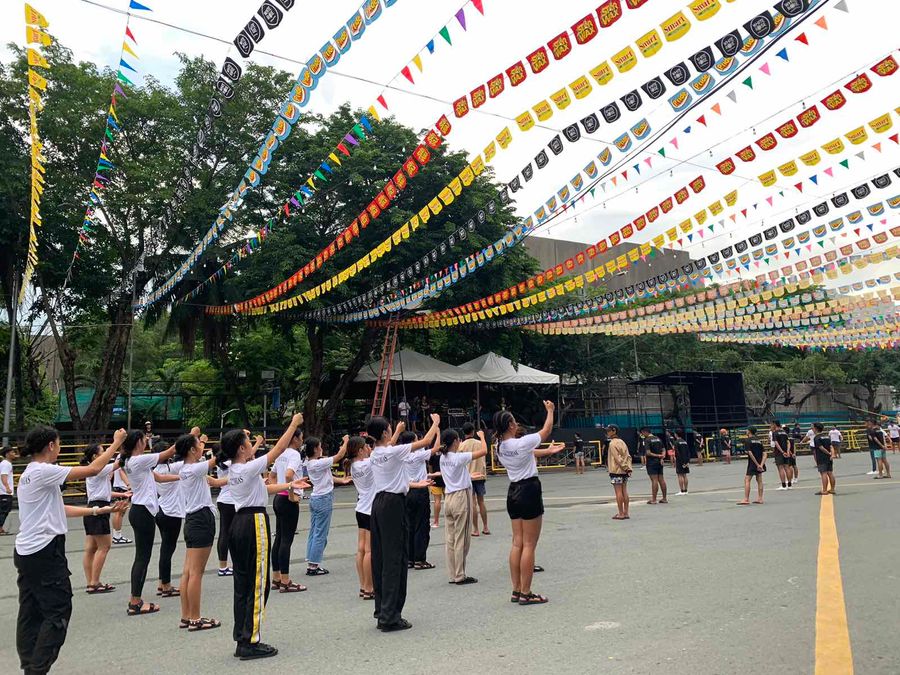 Champions are conquering the street.
Get ready for our amazing cultural street dancers as they gear up to dominate the CCP Complex! Aliwan Fiesta is the country's grandest festival, and the Manila Broadcasting Company gathered nothing but the best teams that will perform at the cultural street dance competition. Our dedicated participants give it their all in dance rehearsals, determined to flawlessly execute their routine come July 15. We cannot contain our excitement to witness their breathtaking presentation with the display of artistry and cultural brilliance. It is definitely a show we will not want to miss!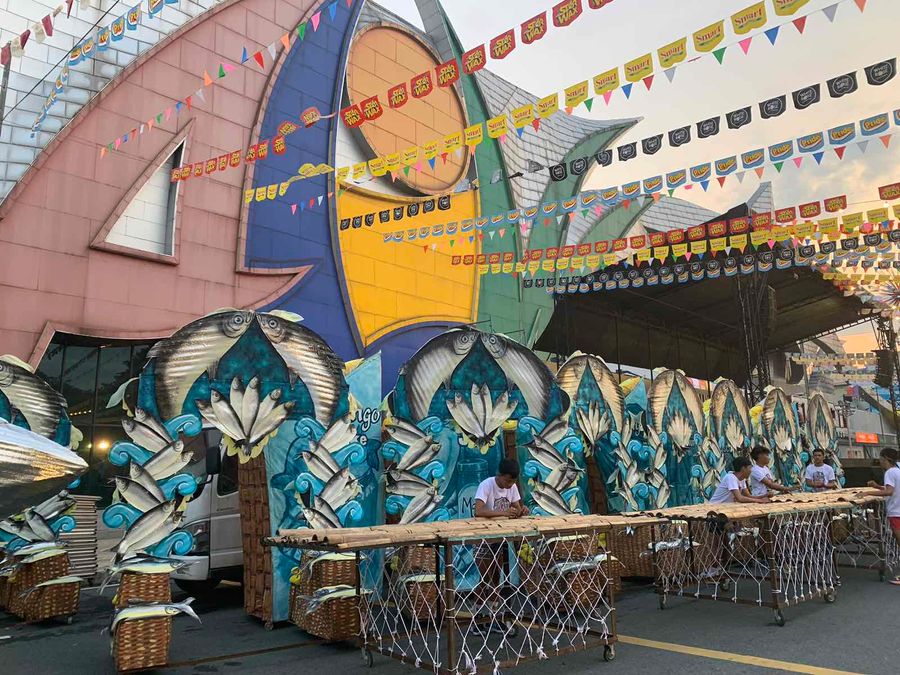 Look out: Creative floats
Looking for an eye-catching display of beauty during the event? No need to worry as the Aliwan Fiesta will show you a set of tantalizing floats. Fully embellished with pieces of artful materials that represent the rich culture of the provinces. Not just that, these floats also complement the visuals of the festivals that will be showcased through the street dances of participating teams from different parts of the country. All the epic sights you are going to have are already here. A fun-filled experience that will definitely make your day.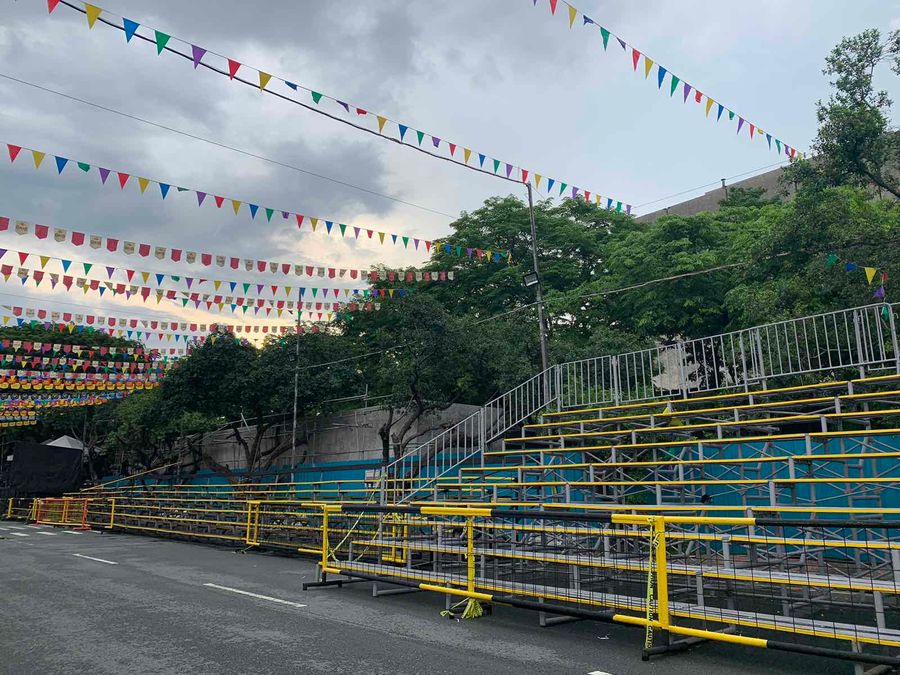 Free seats!
Aliwan Fiesta is a three-day celebration that is open to everyone. No need to stress about where to stay during the spectacular because we have designated bleachers exclusively for the audience. So, create unforgettable memories with your family and friends as you unravel the incredible fun that Aliwan Fiesta has in store for all Filipinos!
Join us as we unleash the full power of Aliwan Fiesta 2023 this July 13-15! We cannot wait to see each and every one of you rocking the festivities!
ALIWAN NA!!!