Highlights

Aliwan Fiesta has reached millions of Filipinos gathering the best and the most popular festivals all over the country.
Here are some of the most significant numbers Aliwan Fiesta has reached over the years:
20

years running (2003-2023)

400K

live audience from Quirino Grandstand to Sotto Street

100K

participants (Contingents & Reyna ng Aliwan Pageants)

8.6M

reach online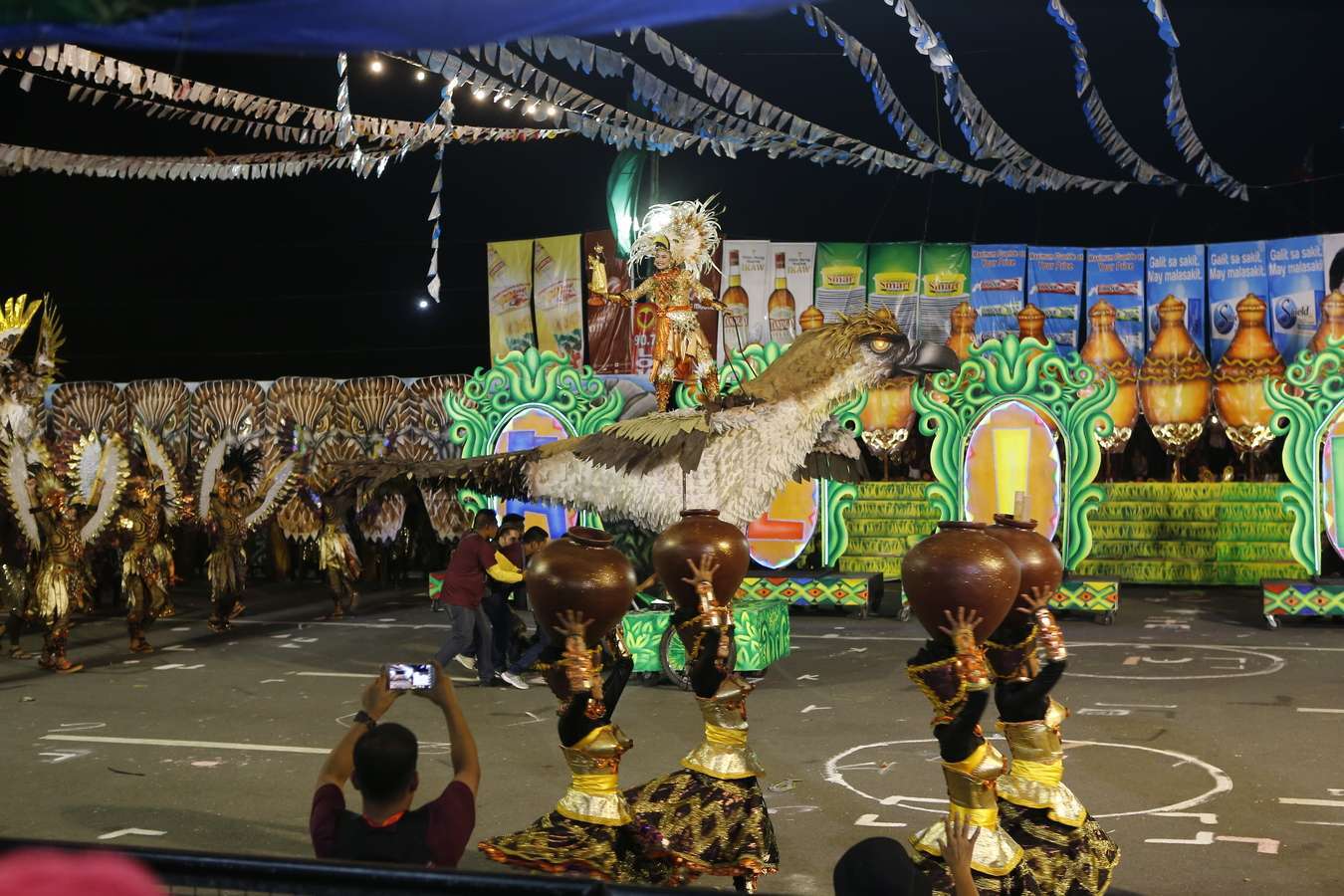 About
An inherent part of the Filipino spirit is the joy of life. We easily find reasons to celebrate even in the very mundane things of everyday living. There are few other cultures on the planet that could perhaps match the Filipinos' fervor in celebrating their blessings, commemorating their past or observing solemn religious rituals. Indeed, the Philippine archipelago is a colorful and vibrant hodgepodge of the most spirited festivals one can imagine. With passionate creativity and an inherent love for fun, cities, towns, and even remote villages in this highly diverse group of islands have come up with dazzling celebrations of life that highlight our history, our spirituality, our means of living, and the beauty of our people.
With myriad sights and sounds that delight foreign and local tourists alike, local fiestas have epitomized the Filipino psyche. Street parades, pageants, live music, and a seemingly endless appetite for food and drink characterize most of these events, many of which have expanded to include showcasing other art forms, regional produce, and even sports challenges.
Indeed, the mantle of revelry that manifests itself in the colorful costumes, elaborate headdresses, sets and props -- which often take months to conceptualize, perfect, and prepare - all find fruition in Aliwan Fiesta. And the festivals that take part every year enable audiences to catch a kaleidoscopic glimpse of how these are celebrated in various parts of the country - all in one convergent whole and reduced to a single time capsule -- without the expense of travelling from island to island.
Tao po - namimiyesta po!
Know More