Reyna ng Aliwan: A Glittering Gateway to the Global Stage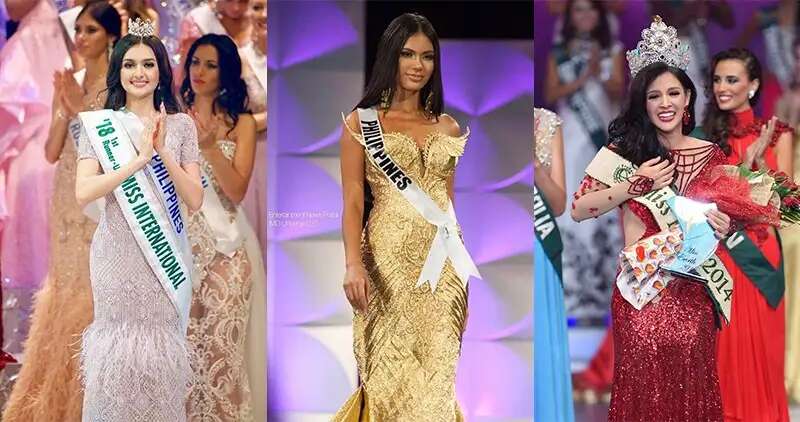 Reyna ng Aliwan is a grandiose celebration that pays homage to the multifaceted beauty and rich cultural heritage of the Philippines. It brings together an array of Filipinas hailing from different regions, each with their own unique customs, traditions, and aptitudes, all in an effort to showcase the diverse facets of Filipino culture and festival tourism. Moreover, it provides a platform for young Filipinas to demonstrate not only their physical attractiveness, but also their intellectual prowess, catapulting Reyna ng Aliwan to a preeminent status in the pantheon of beauty pageants in the Philippines. It has proven to be a pivotal launchpad for many Filipinas, enabling them to achieve remarkable success in both national and international pageants.
The pandemic brought about a new era in the history of beauty pageantry, giving rise to the search for Aliwan Fiesta Digital Queen, a source of inspiration and influence for the youth, and a nurturing ground for beauty queens with genuine commitment to responsible citizenship and social advocacies.
Over the years, the distinguished winners of both competitions have surged to the forefront of national and international pageants, leaving an indelible mark in the world of beauty and glamour. Here are some of the notable victors who have gained significant success in the pageant scene
Vera Eumee Reiter
Fronting Baguio's Panagbenga Festival, Vera Eumee Reiter was crowned Reyna ng Aliwan in 2006. Her pageantry journey continued as she competed for both the Binibining Pilipinas and Mutya ng Pilipinas titles. She was hailed Mutya ng Pilipinas Tourism International and was also acknowledged as Miss Photogenic. Her achievements merited her the privilege of representing the country at Miss Tourism International 2006 held in Guangzhou, China.
Karla Paula Henry
Himag-ulaw Festival Queen Karla Paula Henry brought glory to Masbate when she was honored first runner-up to Reyna ng Aliwan 2006 Vera Reiter. She was crowned Miss Philippines Earth 2008 and made history by being the first Filipina and Asian to be crowned Miss Earth. In her reign, Henry embarked on an environmental advocacy campaign, visiting public schools to educate elementary pupils about environmental awareness. She spearheaded the "Green Thumbs Up" project, which listed 10 simple practices for kids to implement at home, and actively participated in a coastal cleanup in Manila, demonstrating her commitment to the environment.
Mary Jean Lastimosa
The muse of Davao's Kadayawan Festival, Mary Jean Lastimosa, aced the 2008 edition of Reyna ng Aliwan. Demonstrating her tenacity and perseverance, she competed in Binibining Pilipinas for three consecutive years before winning the right to represent the country in the 2014 Miss Universe competition in Doral, Florida, clinching a semifinal slot in the process.
Rizzini Alexis Gomez
Sinulog Festival's shining star, Rizzini Alexis Gomez, left an enduring legacy in the pageantry scene by seizing the Reyna ng Aliwan crown in 2010. Two years later, the Cebuana made history by breaking the title drought for the Philippines at Miss Tourism International 2012. During the question-and-answer portion, she proudly extolled the unique character of Sinulog: the Filipinos' unwavering devotion to Señor Sto. Niño Child Jesus, which encapsulates our rich cultural heritage, unity, diversity, and traditions that paved the way for a brighter future. Unfortunately, Gomez succumbed to complications from lung cancer in 2014, leaving a void in the global pageantry scene.
Rogelie Catacutan
Representing Cebu's Sinulog Festival, Rogelie Catacutan was conferred the title of Reyna ng Aliwan 2011. Four years later, she graced the Binibining Pilipinas stage and was chosen to represent the country at Miss Supranational 2015 in Krynica-Zdroj, Poland. Her striking presentation helped her advance to the roster of Top 20 semifinalists.
Angeli Dione Gomez
The participation of the Hinulawan Festival of Toledo, Cebu bore fruit with the crowning of Angeli Dione Gomez as Reyna ng Aliwan 2012. In the following year's Miss Tourism International pageant, she brought back-to-back wins for the Philippines, following in the footsteps of Reyna ng Aliwan alumna Rizzini Alexis Gomez. During the competition, she pledged to serve as a traveling ambassador and promote informal international relations between countries, spreading the messages of peace, goodness, and friendship wherever she went.
Jamie Herrell
Having earned the title of Reyna ng Aliwan 2013 following her win as Sinulog Festival Queen, Jamie Herrell proceeded to score the Miss Philippines Earth 2014 title. At 19 years old, she achieved the outstanding feat of becoming only the second Filipina to win the Miss Earth crown, following in the footsteps of Karla Henry, who had claimed the title six years earlier. Pledging to make the most of her exalted position as a force for positive environmental change and to inspire others, she passionately underscored the crucial role of educating children in securing the future of our planet. Encouraging them to become active members of their communities and advocates of sustainable practices, she demonstrated her commitment to advancing this noble cause.
Steffi Rose Aberasturi
In 2014, Steffi Aberasturi became the sixth Cebuana to secure the Reyna ng Aliwan — the fifth for Sinulog Festival. Aberasturi's fervent desire for promoting local businesses made way for her to win several more titles including Miss Mandaue 2013, Miss Beauche International 2015, and Binibining Cebu 2018. She continued to pursue her aspirations in the pageant world by joining Miss Universe Philippines 2021, where she landed as second runner-up.
Alexandra Faith Garcia
Zambales' Dinamulag Festival muse Alexandra Faith Garcia emerged first runner-up to Reyna ng Aliwan 2015 Stephanie Joy Abellanida. A former Miss Silka, Faith subsequently tried her luck in both the Binibining Pilipinas and Mutya ng PIlipnas pageants, before heading to her historic win as the first Filipina Miss Aura International in 2021. Beyond her pageant accomplishments, Garcia is a bemedaled triathlete, and has also served as ambassadress for the agriculture sector while currently promoting rabbit breeding as a livelihood opportunity.
Gazini Christiana Jordi Ganados
Cebu's Sinulog Festival delegate in 2015, Gazini Ganados earned a second runner-up berth at Reyna ng Aliwan. Four years later, she achieved the highly coveted title of Binibining Pilipinas-Universe, which earned for her the privilege of representing the country at the Miss Universe pageant in Atlanta, Georgia. She advanced to the Top 20 semifinals, while also receiving the Best in National Costume award.
Cynthia Thomalla
After her victory as Reyna ng Aliwan 2016 for Cebu's Sinulog Festival, Cynthia Thomalla embarked on another pageant journey and acquired the title of Miss Eco International Philippines in the quest for Miss World Philippines 2017. With her unwavering commitment to promoting sustainable tourism and responsible travel, Thomalla made a memorable imprint by becoming the first Filipina to be crowned as Miss Eco International in Egypt.
Maria Ahtisa Manalo
Being the face of Niyogyugan Festival of Quezon Province, Ahtisa Manalo finished as second runner-up to Reyna ng Aliwan 2017 Marla Alforque. In 2020, despite being the youngest candidate for Binibining Pilipinas, she obtained the second highest title of Binibining Pilipinas-International. In her impassioned speech at the Miss International competition in Tokyo, Manalo spoke fervently about the importance of youth empowerment and dismantling age-related barriers to achieve one's dreams and make a positive impact on society. Her stirring words captivated the audience leading to her placement as first runner-up.
Shaila Mae Rebortera
Presenting Cebu's Sinulog Festival, Shaila Mae Rebortera was adjudged second runner-up in the 2018 search for Aliwan Festival Queen. A few months later, she clinched the Miss Millennial Philippines title in Eat Bulaga. In 2021, she competed in the Miss World Philippines pageant, where she emerged as Miss Multinational Philippines. Now a licensed dentist, Rebortera continues to advocate public health and good dental hygiene.
Chelsea Fernandez
Standing for the Sangyaw Festival of Tacloban, Leyte, Chelsea Fernandez claimed the Reyna ng Aliwan crown in 2018. Soon after, she continued to dominate the pageant world by prevailing as Miss Philippines Earth-Water 2019, Miss Bikini Philippines 2020, and Binibining Pilipinas Globe 2020. At the Miss Globe finals in Tirana, Albania, she put in an impressive performance and emerged in the Top 15.
Jannarie Zarzoso
Representing Cabadbaran City, Agusan Del Norte, Jannarie Zarzoso etched her name as the inaugural Aliwan Fiesta Digital Queen winner in 2020. Nearly three years after, Zarzoso proudly represented her hometown at Miss Universe Philippines 2023, where she secured a coveted spot in the Top 18. Her participation in this national competition also shed light on her journey as a Psoriasis warrior and a champion of children's rights. Her exceptional performance was acknowledged with a slew of accolades, including the Tingog ng Filipina Best in National Costume (Mindanao), Glam Challenge Winner, Face of Social Media, and the Miss Kingston International College special award.
Without a doubt, the past has bequeathed us with a phenomenal selection of women who have left a lasting impact in the realm of pageantry. As we stand at the threshold of a new era, the question lingers — who will step up to the plate and embody the essence of a Festival Queen? The future may be uncertain, but rest assured that the next shining star is waiting to emerge, ready to continue the legacy of excellence set forth by those before her.
The time has come. Soon, we will meet the next Reyna ng Aliwan!