Aliwan Fiesta queens grace photo competition awarding ceremony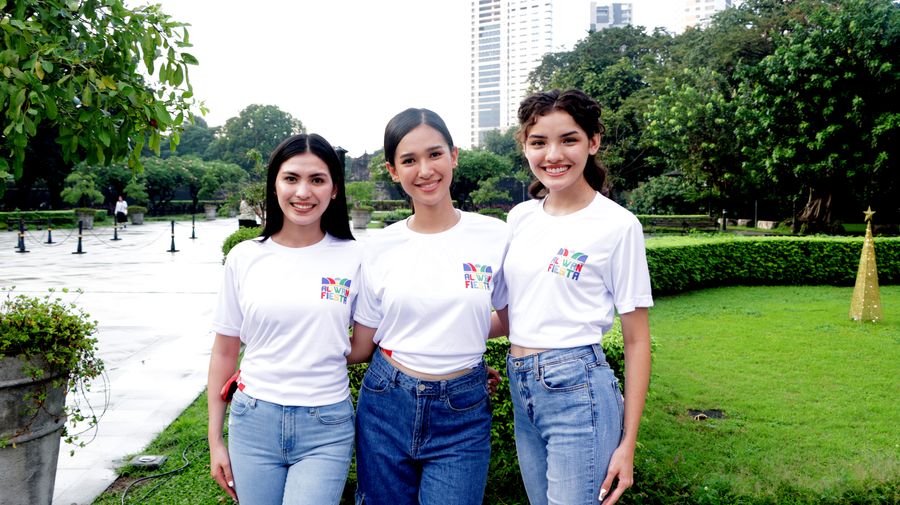 Flaunting their beautiful faces and shapes, winning Aliwan Fiesta queens Jasmine Omay, Kristine Billy Tabaday, and Natalya Margaret Lindsay graced this year's photo competition awarding ceremony on October 28 at Fort Santiago in Intramuros, Manila.
Tarlac's Omay, La Union's Tabaday, and Quezon Province's Lindsay were on stage, alongside Manila Broadcasting Company (MBC) representative John Carl Galang, to congratulate and hand the 10 winners of the Aliwan Fiesta 2023 photo competition their cash prizes.
But before that, Omay (Aliwan Fiesta Digital Queen 2020 first runner-up), Tabaday (Reyna ng Aliwan 2023 first runner-up), and Lindsay (Reyna ng Aliwan 2023 second runner-up) first gamely posed for hundreds of photographers present during the awards ceremony held simultaneously with Federation of Philippine Photographers Foundation's 36th anniversary on the same venue.
Wearing sportswear and Filipiniana outfits, the queens ensured the afternoon heat couldn't stop them from giving photography enthusiasts the best poses in the picturesque Walled City.
Organized by MBC, the photo competition was held on July 15, 2023 on Aliwan Fiesta's final day, with the winners announced in September.
Renier Lyces Prepose won first place and the grand prize of 50,000 pesos with his "Indayog" masterpiece.