Aliwan Fiesta: Festival of Champions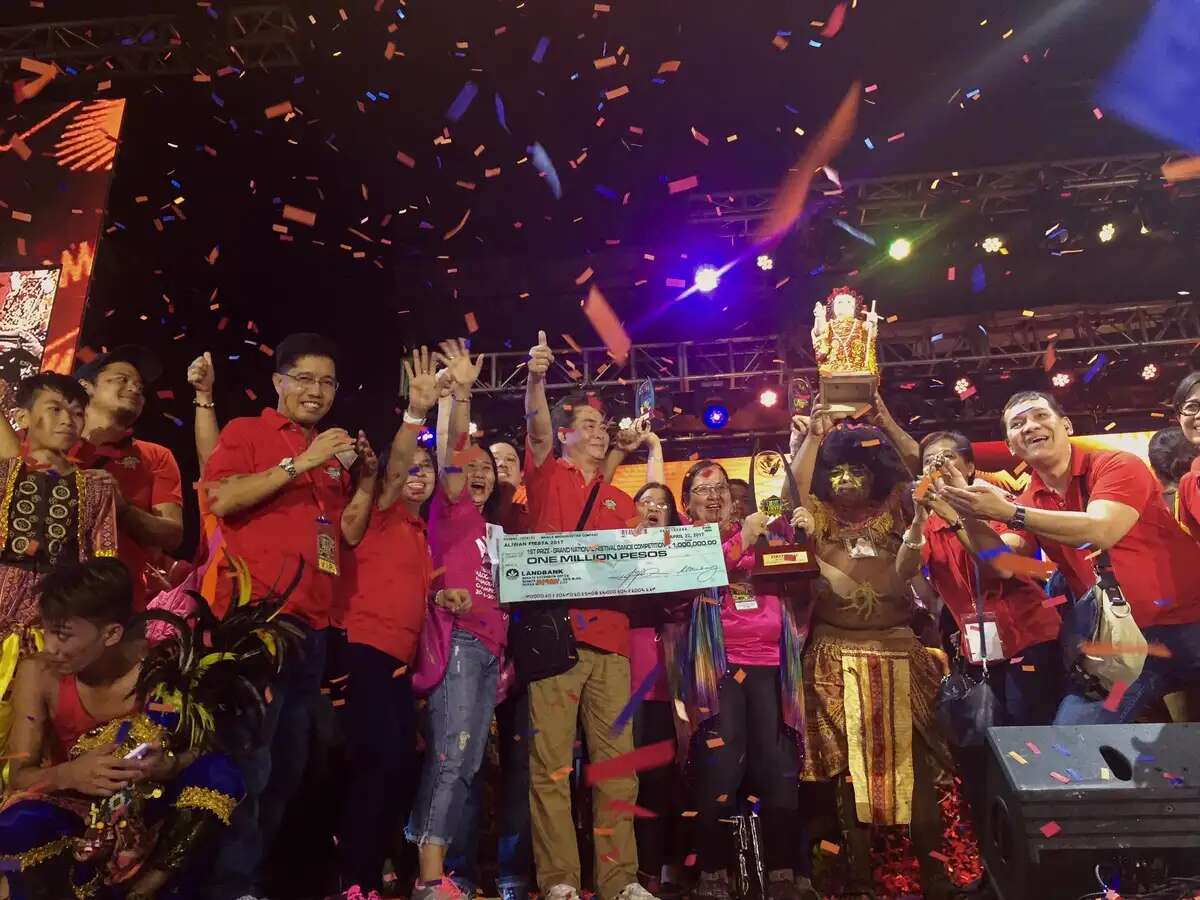 The resounding chants of "Aliwan! Aliwan! Aliwan!" when the winning contingent is announced in the annual awards ceremony of Iloilo City's Dinagyang Festival always bring to mind the impact of the Aliwan Fiesta to street dancing in the Philippines. Clearly, being invited to participate in this annual street dance competition is an honor that street dance groups from all over the country strive for. As the only venue for winners of local street dance from Luzon, Visayas and Mindanao to compete with each other, Aliwan Fiesta has naturally become a showdown of champions thus bringing to the Manila audience the best of the best in Philippine Street Dancing.
But beyond the fanfare and spectacle that this battle of champions brings, the underlying achievement of Aliwan Fiesta is the elevation of artistic standards in street dancing and the celebration of cultural diversity in our country. Festival organizers and the judging panel have stressed the importance not only of artistic excellence but adherence to local culture and practices as well. Participating groups have strived to look deeper into their treasure trove of local dances, music, legends and rituals to produce numbers that brilliantly portray unique facets of local culture.
While some purists and scholars decry street dance festivals as purely tourism-driven events that are non-reflective of true traditional culture, street dance is a contemporary artistic expression of local arts and culture that should be respected for its creative value and admired for what it has contributed to community building and pride of place. Aliwan Fiesta gives the public a rare opportunity to be aware of the creative genius that artists from all over the country possess, and the rich cultural diversity of our country that we should be proud of.
Amid the color and excitement, the tension, and the sweltering heat of summer, Aliwan Fiesta visitors are treated to vivid images that will last a lifetime. Visitors are given a chance to learn more about the rest of our fellow Filipinos—what they value, how they live. The plethora of floats from Muslim Mindanao, for instance, with authentic Islamic décor from their royal houses, is something the ordinary man on the street won't see every day in the mall. Ditto how Ilocandia showcases mundane products like garlic, corn, monggo beans, etc in fabulously creative ways. Then, too, there is the interplay of animatronix technology with sheer craftsmanship in the concept and execution of theatrical elements designed to wow the audience. The historicity, the details, and overall visual expression are challenging, and yet each community delivers in an astounding and outstanding way.
Aliwan Fiesta's annual search for a festival queen heats up the summer festivities even further. Riding on the Filipino preoccupation with beauty pageants, we see talent scouts, fashion designers, and corporate sponsors jostling elbows with ordinary men on the street, scrutinizing the bevy of muses for their facial beauty, flawless complexion, physical perfection, and eloquence.
Among other things, Aliwan Fiesta has also been a mecca for photographers who have feasted on the visual delights provided by the country's most talented artisans, street dancers, and a bevy of beauties representing the best festive traditions from the different regions, as color, pomp, and pageantry converge. Festivals being a cornucopia of sights and sounds, it is hard to capture the many nuances of Aliwan Fiesta in a single frame, but amateur and professional photographers have given us their best shot.