Kiara Liane Wellington clinches eighth Reyna ng Aliwan title for Sinulog Festival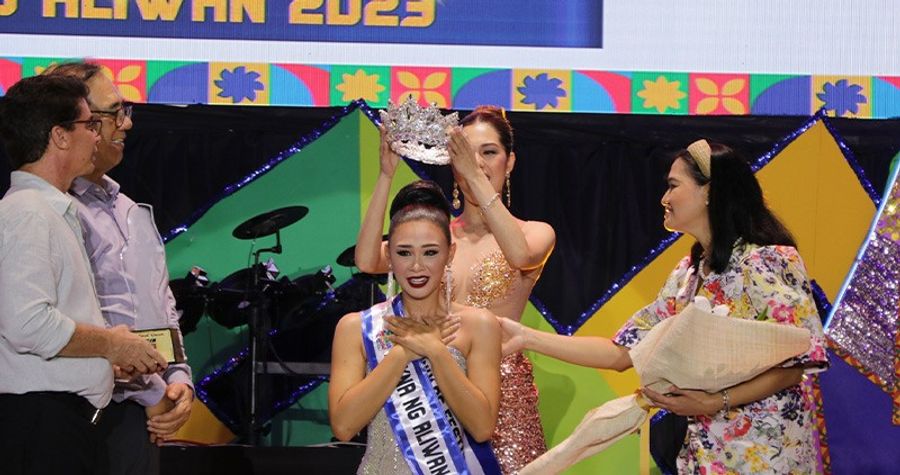 Kiara Liane Wellington's representation of the Sinulog Festival left everyone spellbound, earning her the esteemed title of Reyna ng Aliwan 2023. This prestigious pageant united the finest festival queens from all corners of the Philippines, creating a true celebration of our nation's rich and diverse cultural heritage.
Besting 17 candidates, Kiara stood out as the winner, with Kristine Billy Tabaday from Ayat Festival of La Union as the first runner-up, and Natalya Margaret Amido Lindsay from Tagultol Fishing Festival of Atimonan, Quezon; Gheneza Marie Muller from Udyakan Festival of Kabankalan, Negros Occidental; and Patricia Marie Mendiola from Pasayahan Festival of Lucena as the second runners-up.
For the record, Kiara is the 8th Sinulog Festival Queen to be crowned as Reyna ng Aliwan, and the 9th including Shanyl Kayle Hofer who won as Aliwan Fiesta Digital Queen (AFDQ) in the virtual edition in 2021.
At only 21 years old, Kiara's journey to Reyna ng Aliwan was preceded by her recognition as a Top 10 finalist of Miss Philippines Earth 2022. Sinulog Festival, held annually every third Sunday of January, carries both religious and cultural significance, commemorating the Filipino people's conversion to Christianity. Its lively street dancing and captivating performances have made it one of the most anticipated festivals in the country.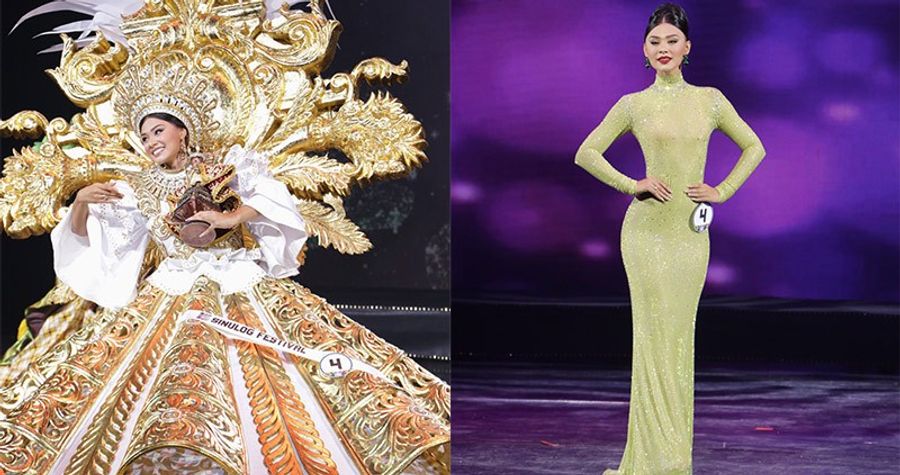 The pageant night was a display of beauty and creativity, as each contestant showcased their festival-inspired costumes. Kiara's 18-kilogram white and gold ensemble by Aldo Sinening Loquinario symbolized abundance and purity, while her graceful stride in the chartreuse bejeweled custom gown by Hanz Coquilla earned her the Best in Evening Gown recognition. During the question-and-answer segment, Kiara and her fellow contestants exhibited their intellect and advocacy prowess. Kiara eloquently expressed her vision of a modern woman, emphasizing empowerment, inspiration, and setting goals.
"To be a modern woman is to be empowered because an empowered woman inspires and motivates other women. She's someone who sets goals on how to promote, well, of course, our Aliwan [Fiesta], to showcase our diversity in our culture and our heritage. Not just only that, but our tourism as well, and not only just for the Philippines, but everywhere around the world," she answered.
Furthermore, in a heartwarming gesture, Kiara dedicates her hard-earned victory as Reyna ng Aliwan 2023 to Senor Santo Nino, to whom she has been a devoted follower. Her faith and devotion to Senor Santo Nino have been an integral part of her journey, and she attributes her success to the guidance and blessings she received from the beloved spiritual figure.
With this dedication, Kiara not only celebrates her achievement but also expresses gratitude to her faith and culture, which have played a significant role in shaping her identity as a Filipina. Her win becomes a testament to the power of belief and tradition, as she carries the responsibility of promoting the country's festivals and fostering unity among its people.